14 december: lancering crowdsourcingplatform Collecting Epistolary Metadata of the Republic of Letters, Universiteitsmuseum Utrecht.
Chris Heesakkers (1935-2018)
Levensbericht door Anton van der Lem.
In memoriam door Ton Harmsen op Neerlandistiek.nl.
28 november: Chris Heesakkers overleden (crematieplechtigheid 5 december).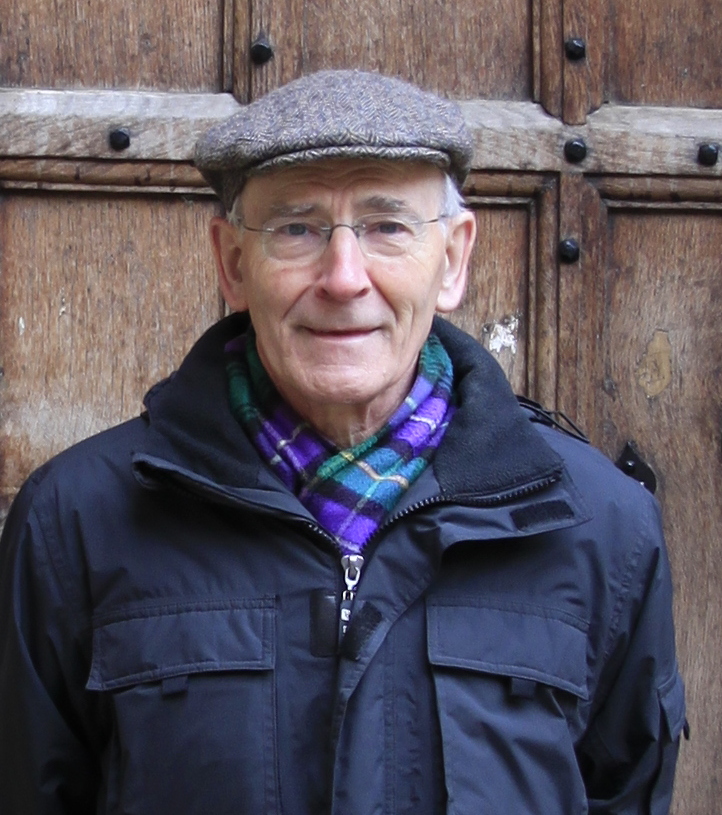 .
Verschenen: Jeroen De Keyser, Latijnse morfologie.
Medio-Neolatinistendag 2018
16 november: in plaats van de jaarlijkse Neolatinistendag dit jaar een gecombineerde Medio-Neolatinistendag, Spinhuis, Amsterdam. Aanmelden voor 14 november.
We kunnen terugkijken op een geslaagde Medio-Neolatinistendag met goede lezingen, een levendige discussie, en met 27 aanwezigen een mooie opkomst!
22-23 november: congres 'Co-ordinating the Two Books in Early Modern Catholic Europe', Universiteit Gent.
Verschenen: slotdeel van de reeks Marnixi Epistulae.
26 oktober-4 november: Erasmusweek, Rotterdam.
7 oktober: Willem Donker overleden (afscheidsplechtigheid 12 oktober).
19 oktober-30 december: tentoonstelling 'Viglius van Aytta', Tresoar, Leeuwarden.
Nog tot 3 november: tentoonstelling 'Land van Latijn', Museum Martena, Franeker.
Jan Papy wint jaarprijs voor wetenschapscommunicatie 2018 – stemmen op EOS Publieksprijs voor 'Erasmus' Dream'.
Humanistica Lovaniensia 67.2 nu online.
CfP: 21e NeoLatina-conferentie 'Carolus Quintus: Image and Perception of Emperor Charles V in Neo-Latin literature', 27–29 juni 2019, Freiburg im Breisgau (deadline 1 december 2018).
28 september: boekpresentatie Petrus Scriverius Harlemensis (1576-1660). A Key to the Correspondence, Contacts and Works of an Independent Humanist, Universiteitsbibliotheek Leiden.
9 november: 39e Erasmus Birthday Lecture en masterclass door Yasmin Haskell (Universiteit van Bristol), Trippenhuis, Amsterdam (aanmelding noodzakelijk; deadline voor de masterclass is 20 oktober).
25 september: boekuitreiking The Cambridge Companion to the Dutch Golden Age, Bushuis/Oost-Indisch Huis, Amsterdam.
Vacature: Lyell Career Development Fellow in Latin Palaeography. Deadline 24 september 2018.
Aankondiging IANLS-congres 2021.
26 september: 13e IJsewijn Lecture door Keith C. Sidwell (University of Calgary), KU Leuven.
13 augustus: Ann Moss overleden.
Verschenen: Janika Päll en Ivo Volt, red., Hellenostephanos. Humanist Greek in Early Modern Europe: Learned Communities between Antiquity and Contemporary Culture.
CfP: 'Hamlet in Wittenberg: Civic and Princely Education in Early Modern Europe', 28-29 september 2018, Boedapest. Deadline verlengd tot 7 juni.
Vacatures: 2 postdoc-posities binnen het ERC-project 'Sharing Knowledge in Learned and Literary Networks: the Republic of Letters as a pan-European Knowledge Society', Universiteit Utrecht. Deadline 11 juni 2018.
Verschenen: Coen Maas, Medievalism and Political Rhetoric in Humanist Historiography from the Low Countries (1515-1609).
16-17 mei: LECTIO Chair 2018 Jill Kraye (Warburg Institute) & Doctoral Seminar, Leuven. Aanmelding gewenst.
26 mei: presentatie Janus Lernutius' Kussen uit Brugge, vertaald door Tom Ingelbrecht, Brugge. A.u.b. aanmelden voor 24 mei.
19 juni: Amsterdam Seminar Global Intellectual History met Geert Janssen en Marc de Wilde over vluchtelingen in de vroegmoderne tijd, Amsterdam
30 juli-4 augustus 2018: Latin Lexicography Summer Workshop, München. Solliciteren voor 1 juni.
21 april: studiedag Ex Oriente Lux, 'De Statenvertaling van de Bijbel en het Nabije Oosten', Dordrecht.
20 april: gastcollege Theodor Dunkelgrün (Univerisity of Cambridge), 'Matthaeus Adrianus (c. 1475 – na 1521): converso, hebraïcus van Erasmus, en de eerste docent Hebreeuws in de Nederlanden', Amsterdam.
Verschenen: Nederlandse vertaling van Erasmus' Paraclesis, Methodus en Apologia.
2-6 juli 2018: Summer School Books and Culture, Antwerpen. Aanmelden voor 19 April 2018.
10-21 september 2018: Warburg Renaissance Latin Course.
Lente 2018-nummer van Humanistica Lovaniensia (Volume 67.1) online gepubliceerd.
Verschenen: nieuwste aflevering van Lias met artikelen over Grotius' De origine gentium Americanarum, een brief over Newtoniaanse wiskunde en Élie Bouhéreau's methode van aantekeningen maken.
CfP: internationaal congres 'Glacie circumdatus uror – Der neulateinische Petrarkismus', 24-26 januari 2019, Universiteit Bonn. Deadline 15 juni 2018.
Verschenen: Miguel Ancín en Otis Towns, red., Miguel Servet en España (1506-1527).
Vacature: promovendus project 'Christine Mohrmann en de (katholieke) klassiekenreceptie', Radboud Universiteit Nijmegen. Deadline 4 maart 2018.
Els Rose benoemd tot hoogleraar Laat- en Middeleeuws Latijn aan Universiteit Utrecht.
Humanistica Lovaniensia verder als open-access tijdschrift.
13 februari: lezing James A. Parente (University of Minnesota), 'Border Crossings and the Emergence of Dutch Literature'.
13 februari: masterclass James A. Parente (University of Minnesota), 'Transnational Literary History in a Multilingual Age'. Opgeven voor 5 februari.
5-14 juli: workshop compositie van Latijnse verzen, Trapani, Sicilië.
Verschenen: Frans Godfroy, Hugo de Groot Pad.
Foto's presentatie Erasmi Opera Omnia deel 50.
9 maart: lezing rond het verschijnen van Hans Bots' De Republiek der Letteren, Nijmegen.
2 maart: boekpresentatie van Hans Bots' De Republiek der Letteren, Leiden.
3 februari: publieksdag Utrecht Centre for Early Modern Studies 'de Macht van het Woord'.
5 februari: colloquium over hoogleraar Oosterse talen Adrianus Relandus (1676-1718), Universiteit Utrecht. De toegang is gratis.
19 januari 2018: presentatie Erasmi Opera Omnia deel 50. Aanmelden uiterlijk 12 januari.